ABOUT US
Crazy Carabao is a beer-brewing company in the Philippines, one that exudes passion for the craft and the country's vibrant spirit.
Founded in 2008 by eager visionaries, our journey began through a shared dream among friends, fueled by a deep appreciation for brewing and an unwavering commitment to quality.
As part of our dedication in achieving brewing excellence, we only use the best practices and the finest ingredients, from selecting the freshest grains to harnessing the perfect blend of hops and yeast. We pride ourselves in being locally produced and having high-quality brews that capture the essence of global beer culture.
Ultimately, our vision extends beyond being a major player in the industry, or brewing ales, lagers, and stouts; it's about re-shaping the Philippine beer landscape and giving Filipinos access to a different breed of top-notch beer.
The Crazy Carabao brewery is located in Daystar Industrial Park, Santa Rosa, Laguna, roughly a 45-minute drive from Metro Manila.
The brewery is equipped with state-of-the-art brewing machines from the most renowned manufacturers around the globe, and operated by our well-versed, highly trained employees.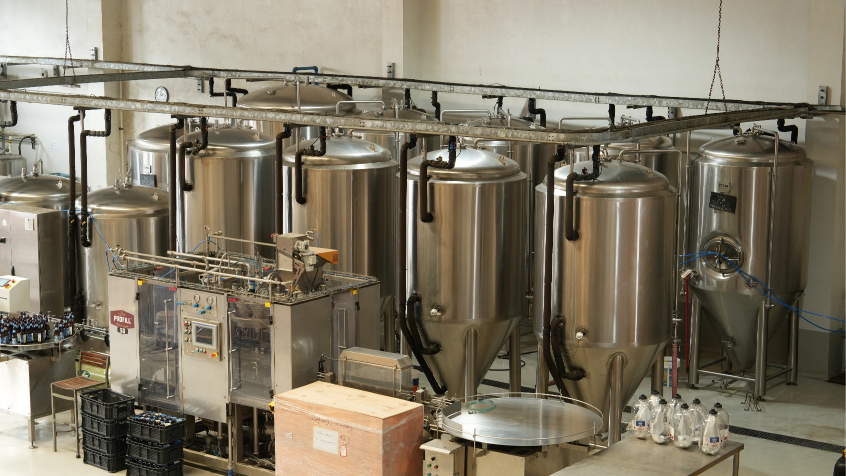 KEGS/MACHINES
Keg up!
Crazy Carabao is for quality beers and good times. We'll get you loaded up. We can accommodate small and large events, and continuously supply restaurants/bars.
Led and brewed by the best
Get your keg and beer needs addressed with us. We are led and operated by brewing experts, using top-of-the-line resources across the board.